Fortnite season 8 is here, and with it a bunch of new outfits and items to work your way towards. There seems to be a kind of pirate-ninja theme going on here with their tier-1 pirate Blackheart and the introduction of cannons.
Tier-1 Progressive Skins Blackherart and Hybrid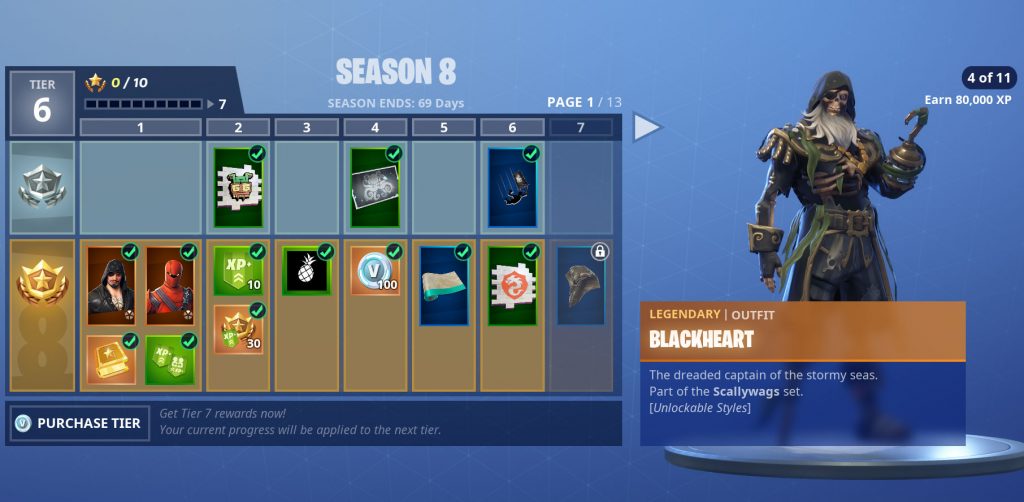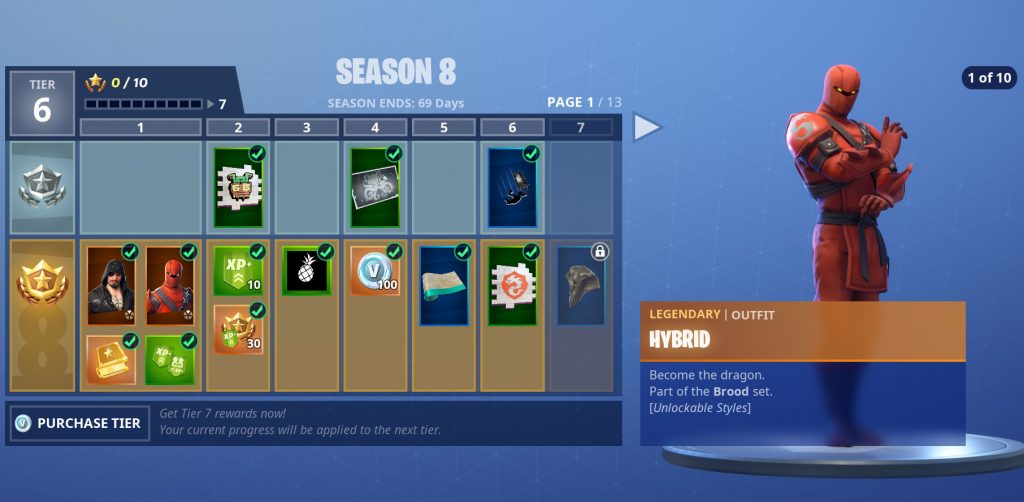 Tier 19/52 New pets – Woodsy and Dodger
Next up we have the new pets, Woodsy and Dodger, unlocked at tiers 19 and 52.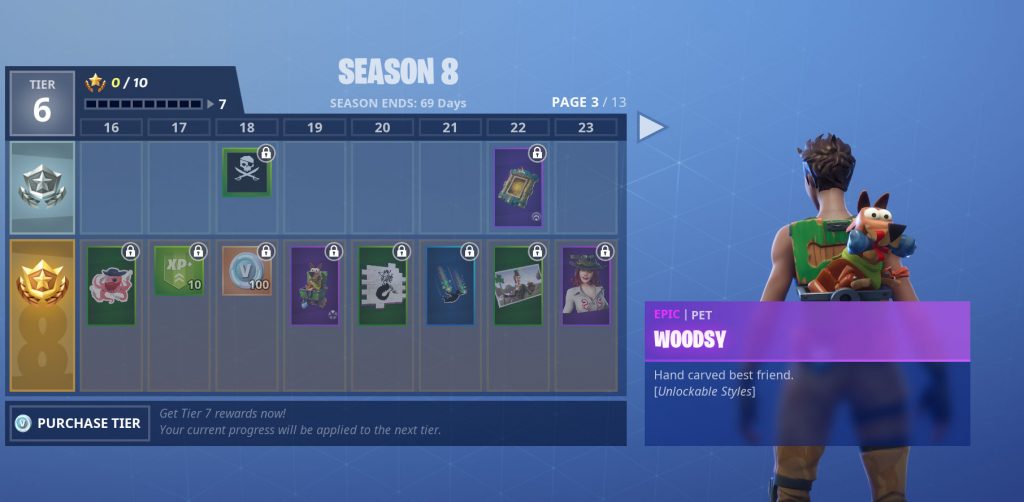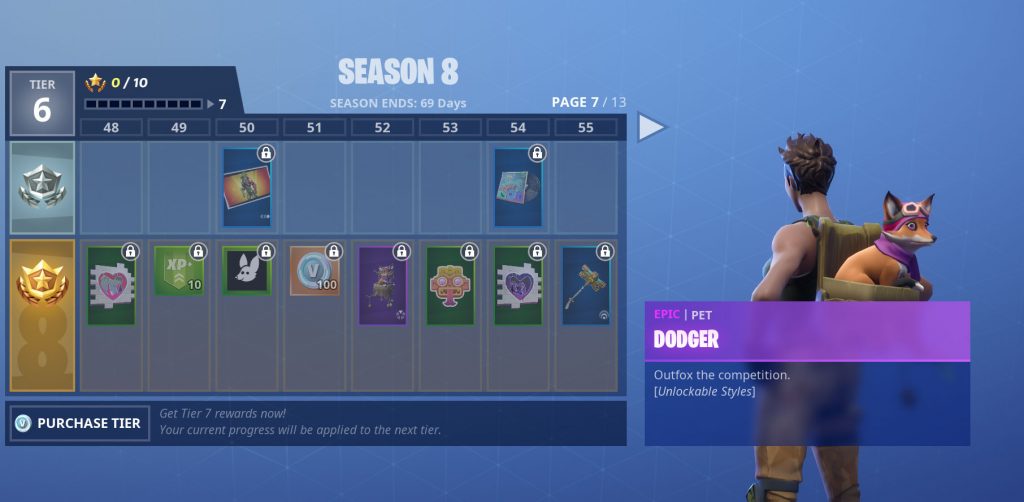 Sidewinder Outfit
Next up we have the sidewinder outfit at tier-23, that comes as part of the Snakepit Set.
New Peely "banana" outfit
Likely a new favourite amongst players we have "Peely", a tier 47 skin.
Tier 71 – Amber Outfit
Up next at tier-71 we have "Amber", an epic outfit that's part of the Ashen Guard set.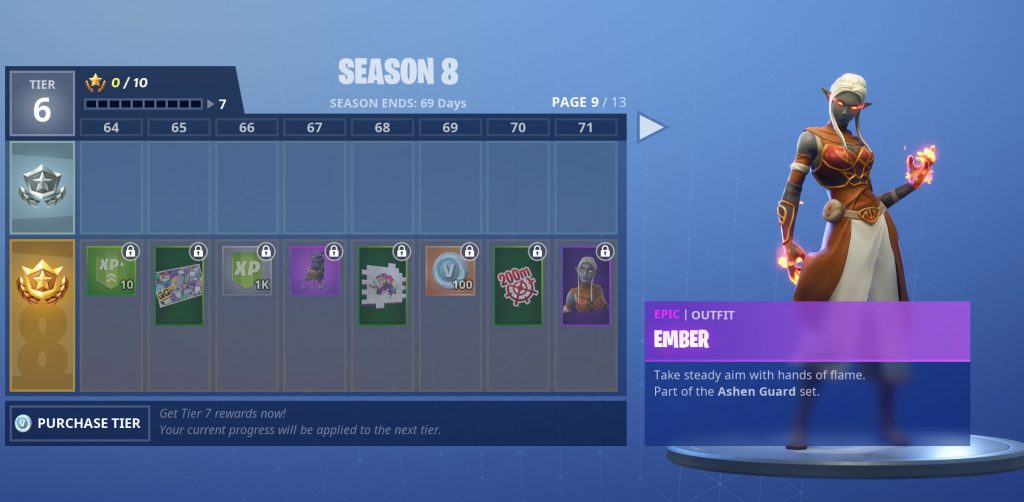 Tier 87 "Master Key" (tier 87 stage 2)
"Master Key" arrives at tier 87, with the second stage unlocking at tier-99.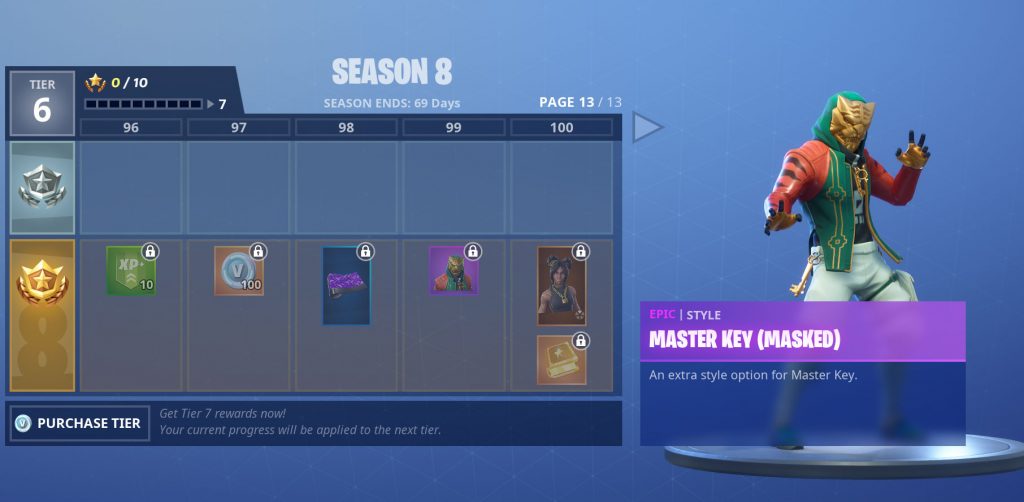 Tier 100 Luxe outfit (24K set)
And finally, the tier 100 masterpiece, perhaps the greatest skin of all time, we have Luxe, part of the 24K set.